A place for my ideas, process, and prototypes where I imagine, speculate & experiment with new forms of art, technology, architecture, neuroscience and more. 
My paper  "When a Robot Blushes" will be presented at the IEEE International Conference on Robotics and Automation on June 4, 2021 – 10:00AM CET. 
Abstract—

The tacit, dynamic and affective dimensions of our visual system constitute the basis of our rich perceptions of the world. There is a growing danger in treating technologies that have become a part of our visual system as disembodied and alarmingly machinic, a symptom of the persisting cartesian agenda that draws impermeable boundaries between the mind and the body. It is here where artists working with interactive media, and vision technologies come in to reclaim the affective registers of perception in an increasingly paranoid technoculture complex. Me and my colleagues at the Interactive Architecture Lab Anne-Héloise Dautel and Robert Wuss, have been researching various ways of utilizing eye tracking technology in robotics to create non-trivial, meaningful interactions. Investing in the affective, haptic and bodily underpinnings of vision and perception, our projects explore the embodied dimensions of using eye-tracking as an interface for robotics. Through a discussion of the interactive installation Entangled Eye this paper looks at ways in which we can negotiate digital and immaterial processes of technology as affective, embodied actions to illustrate how technology is inherently bound with human embodiment.
Irem Bugdayci, "When a Robot Blushes", IEEE Int. Conf. on Robotics and Automation, ICRA'21, Sentimental Machines,

2021
​​​​​​​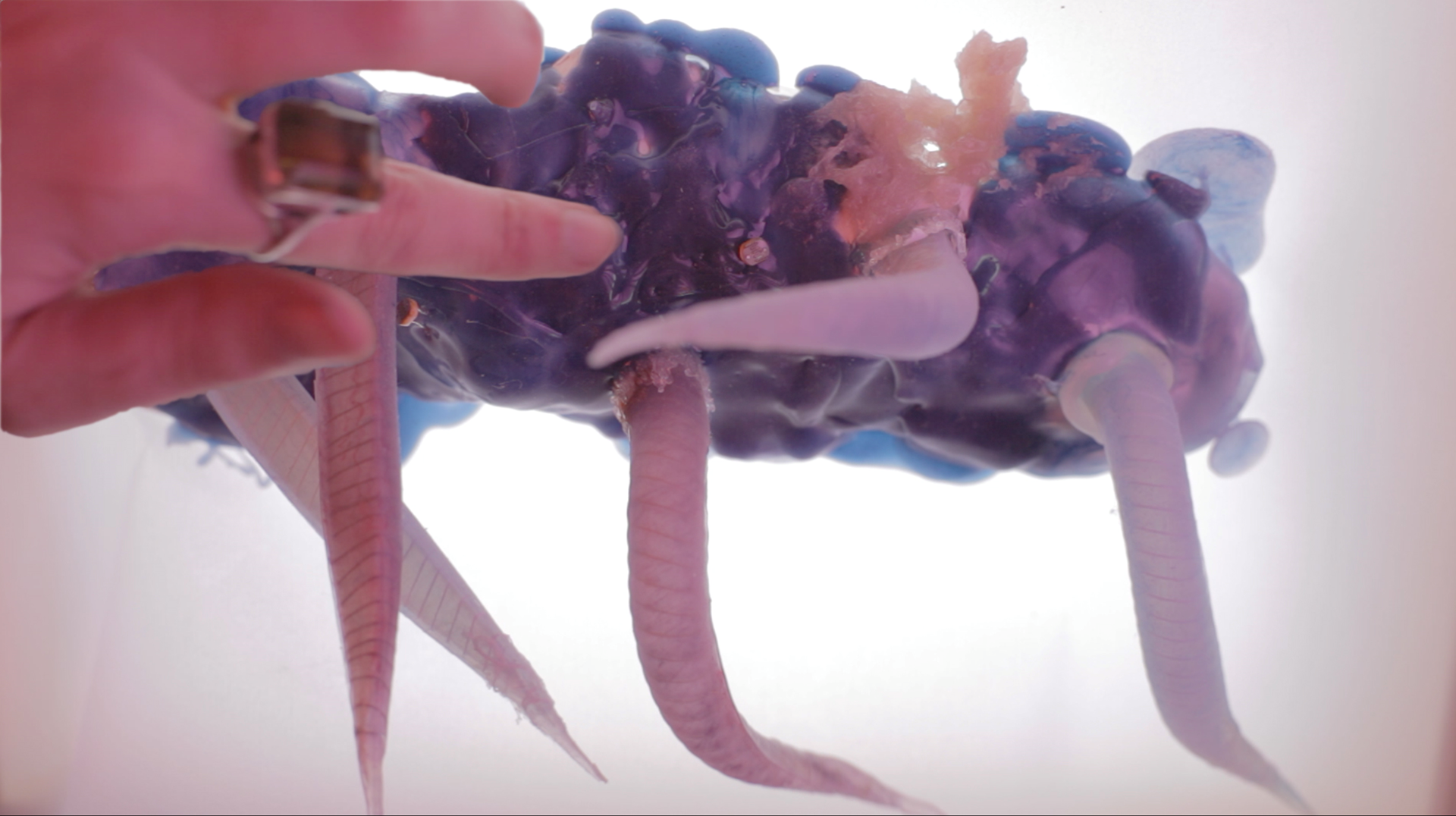 Past month, I had the pleasure to give a public workshop with my colleagues at ArtBizTech, which I am a part of now as an Experiential Designer. We talked about my robots, nature of intelligence, our perception of machines and more. Here's a preview from the ArtBizTech Newsletter wonderfully worded by Jing Yi Teo and a reflection from me. You can find my reading list, watch and listening guide bellow.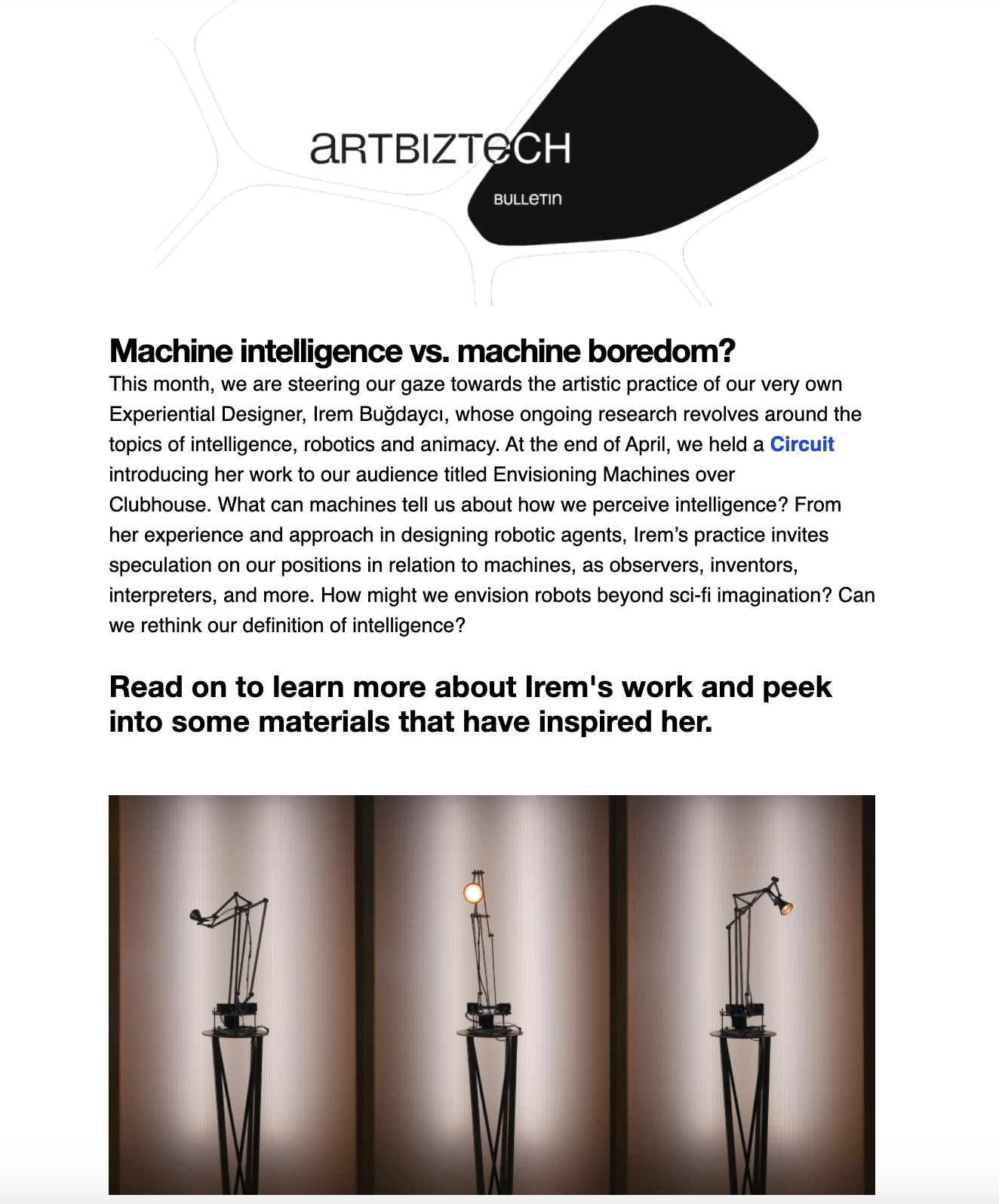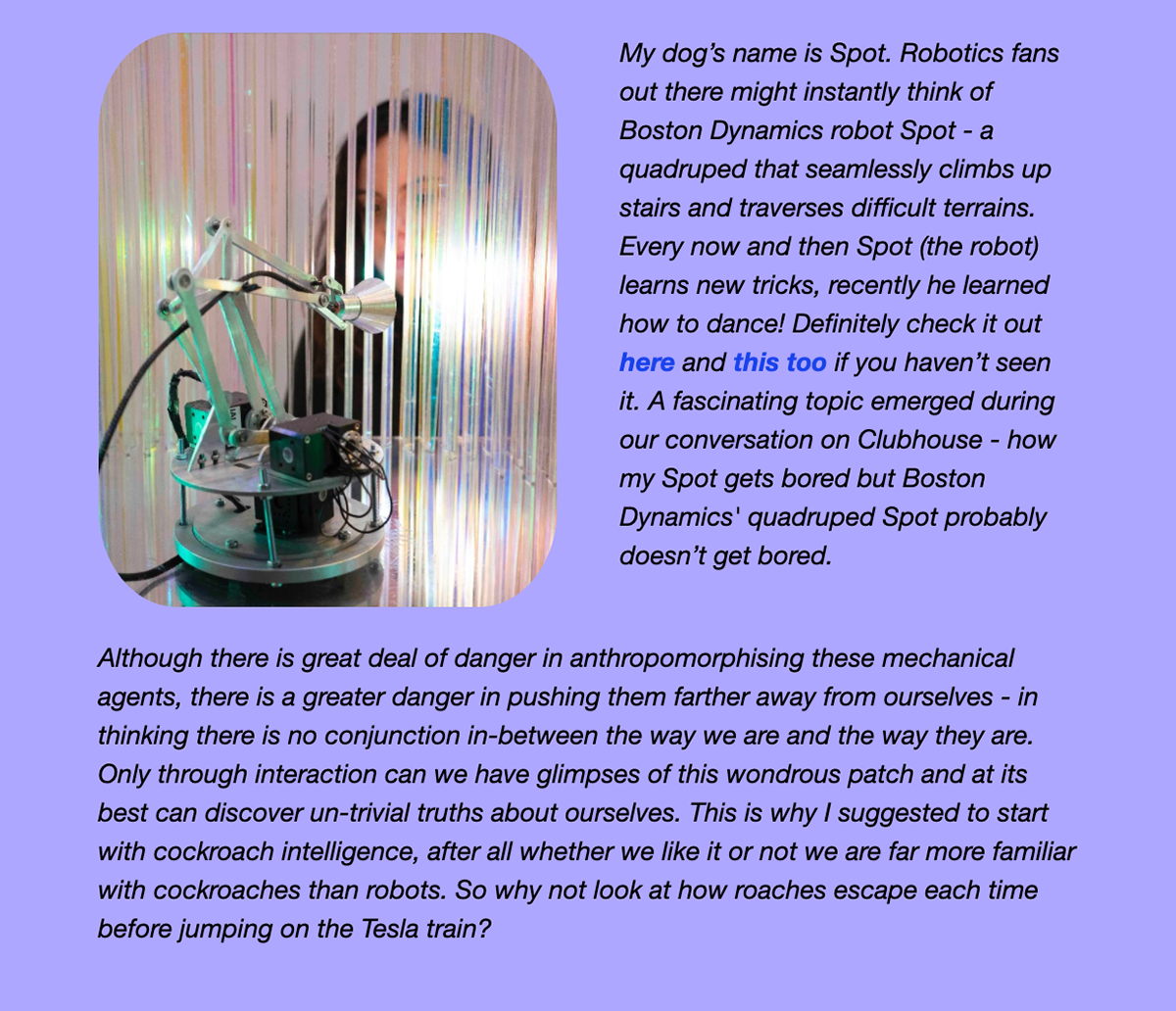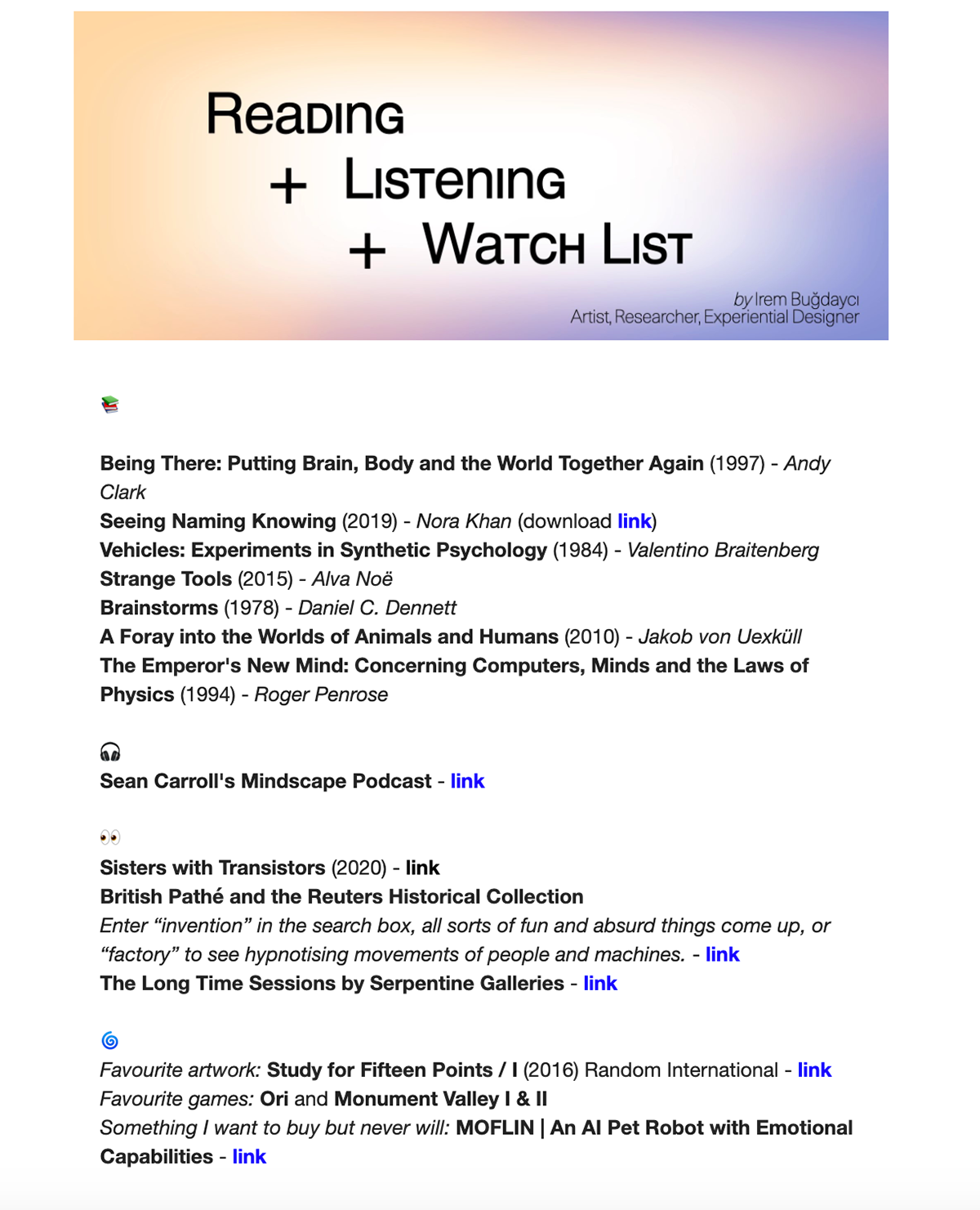 Shared my Research Instruments of Vision at the DigitalFUTURES Young: Interactive Design session :)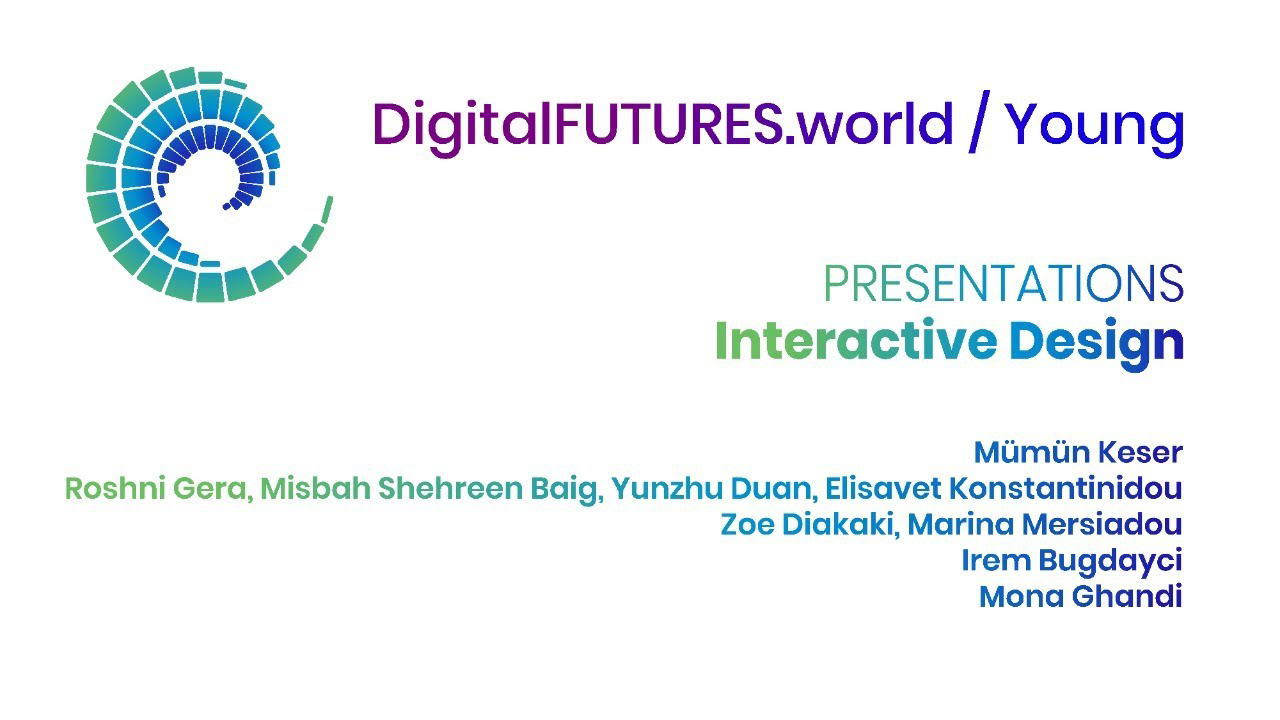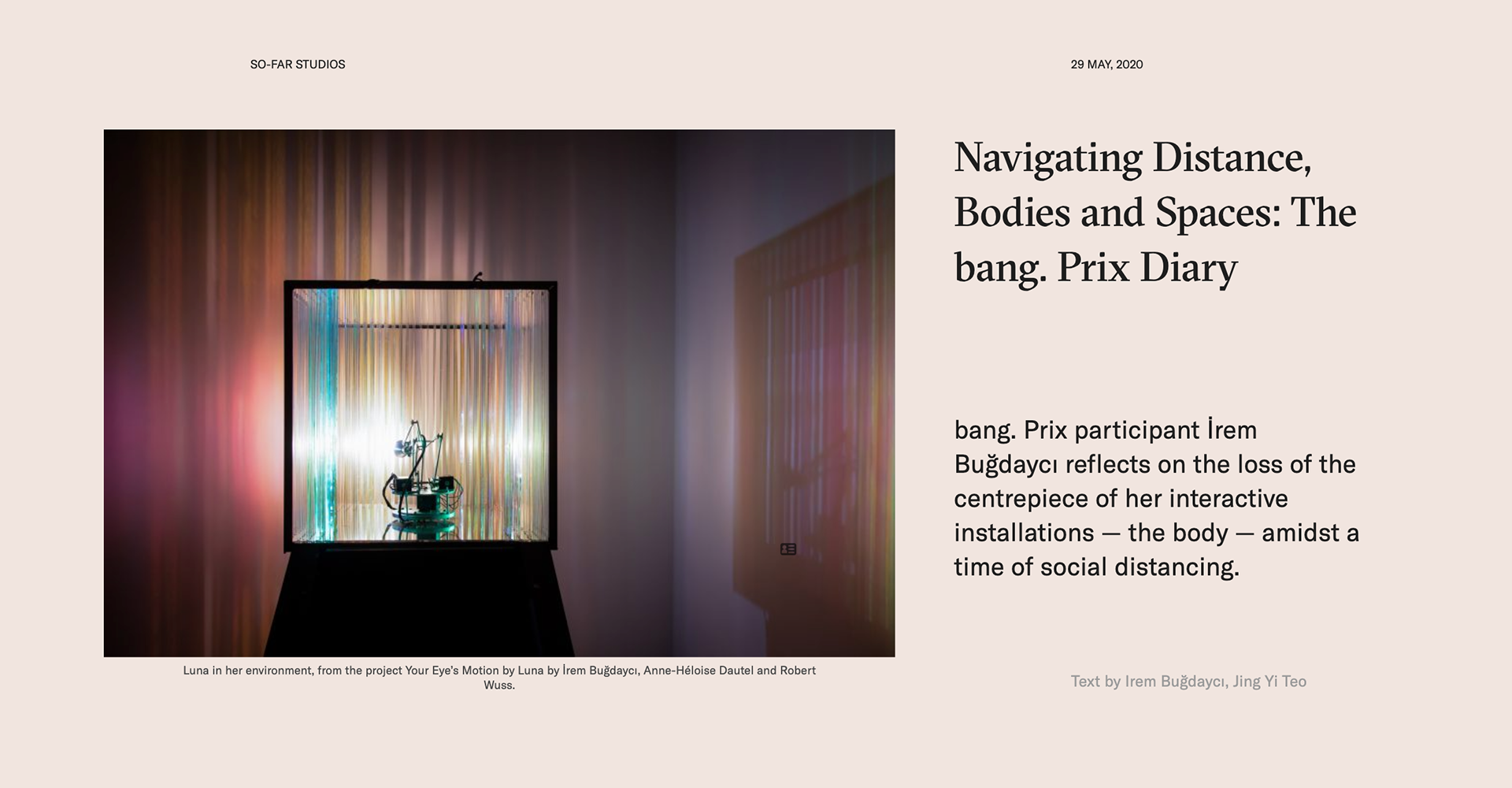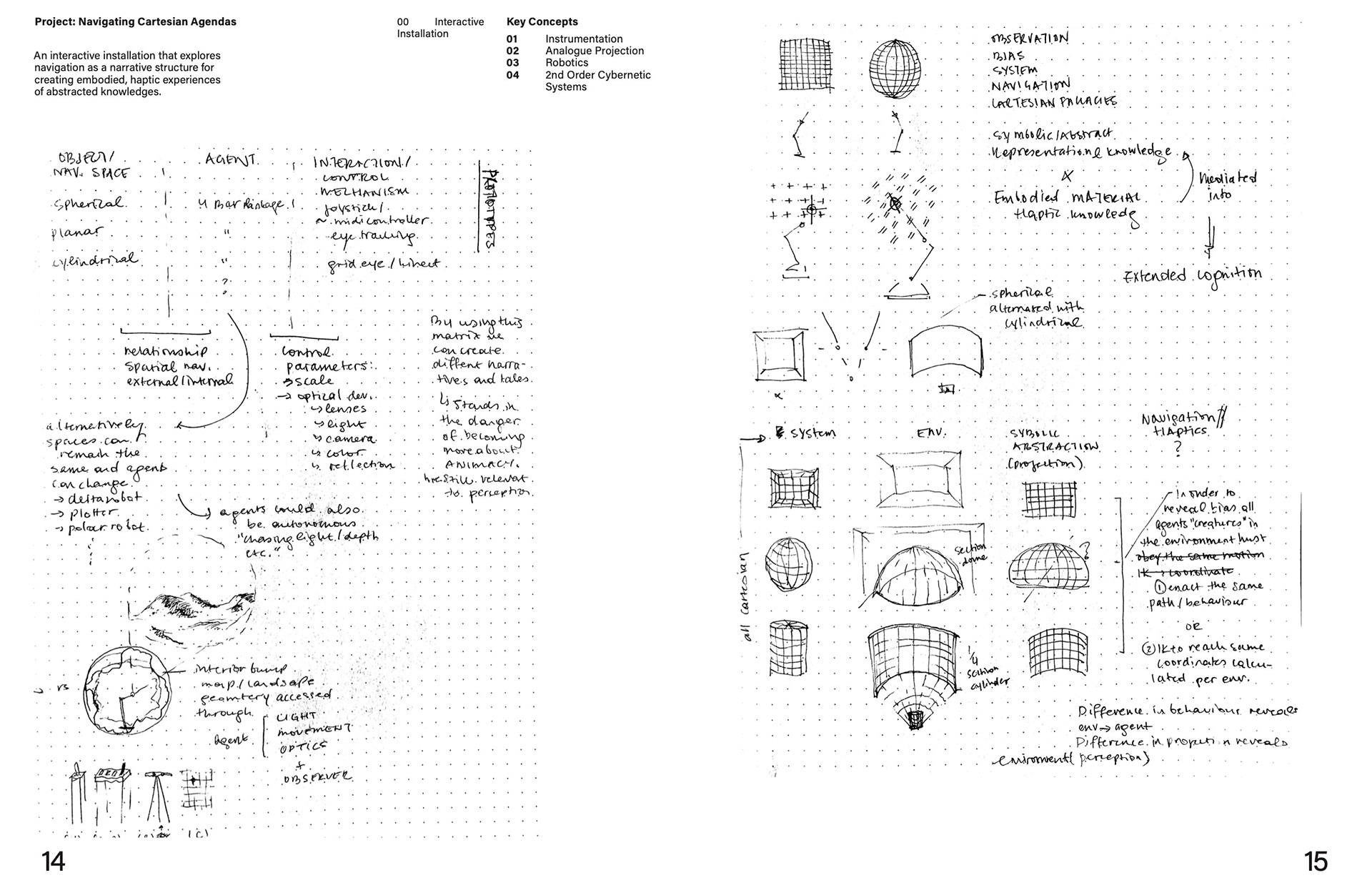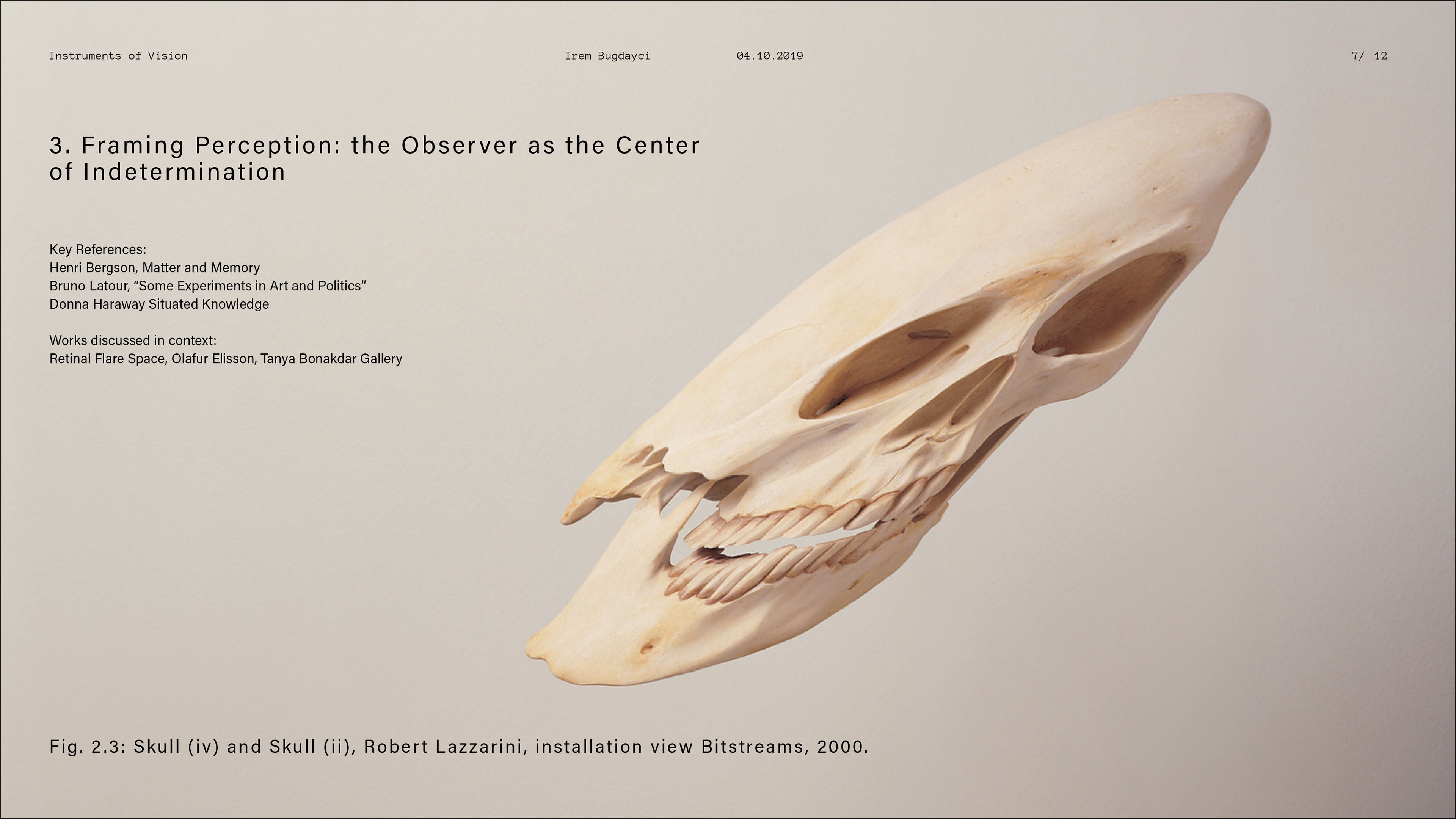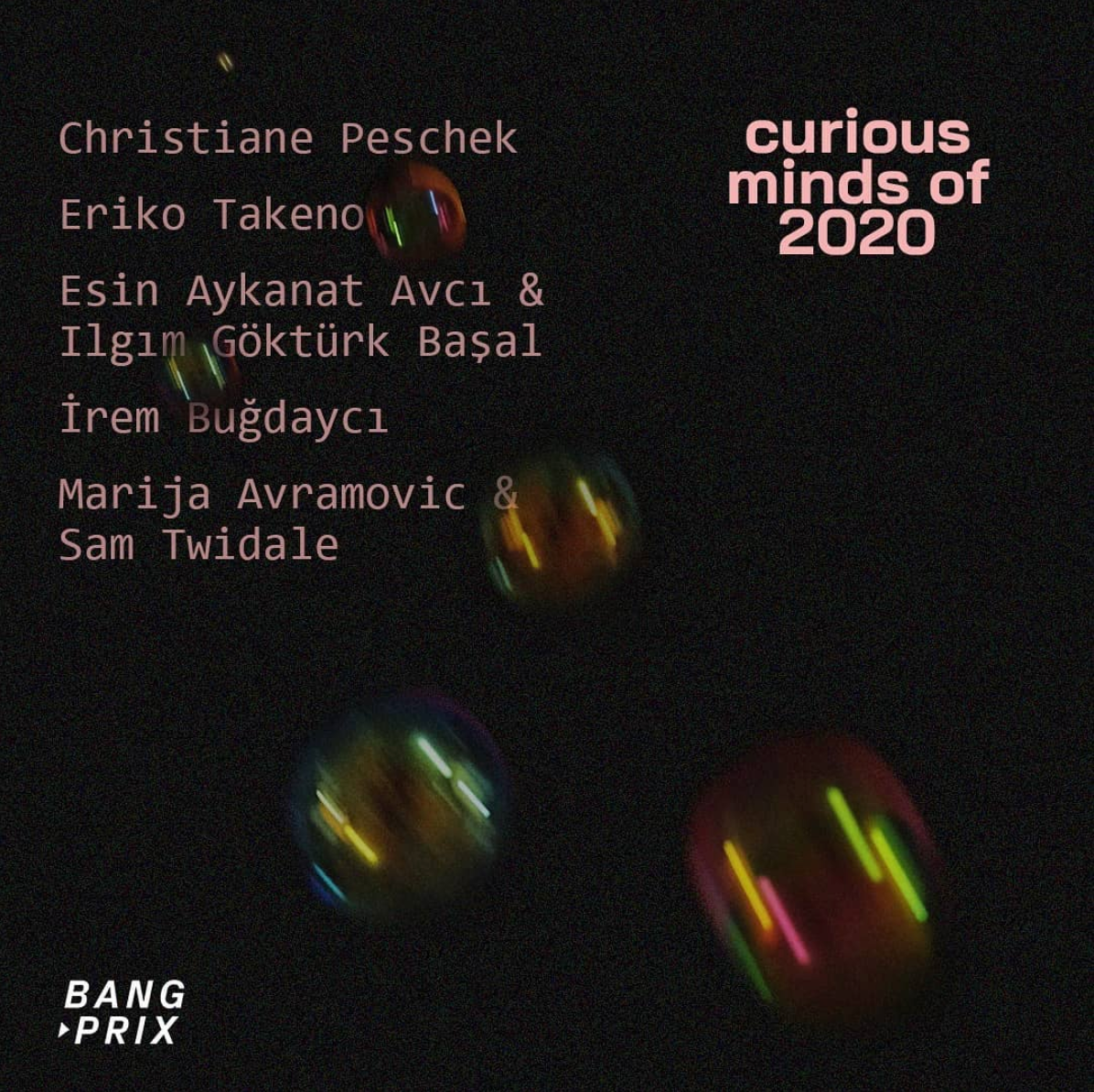 Sketches, prints and drawings exploring abstraction of landscape, construction of architectural typologies and meaning.